There is a better way to resolve conflict. 
Ask about the FAMILY MEDIATION VOUCHER SCHEME which may pay up to £500 of the cost of cases which include child arrangements.
Mediation up to 80% cheaper than legal fees.*
Mediator, Catherine Frances, has been nominated for the Newcomer of the Year Award at the 2022 National Mediation Awards!
Stratford Family Mediation is the winner in the 2022 Stratford Herald Business and Tourism Awards. Super proud. Great team work!
"Too many family breakdown cases are going to court rather than being settled through mediation … Family breakdown cases which are resolved through professional mediation are cheaper and quicker to settle. And academic research shows that they secure better outcomes, particularly for children, as they are less acrimonious." 
The National Audit Office 
Stratford Mediation Services
Mediation is often a quicker, cheaper and less stressful way of resolving a dispute between two or more people.
It involves an impartial, independent third person, who can provide information – but not advice – to help separating couples talk through their issues, negotiate, and reach a mutually agreeable solution, avoiding the acrimonious court process.
Using an FMC Accredited Mediator to resolve family disputes ensures that your mediator is qualified, experienced and has been extensively assessed to ensure they meet the high national standards set by the Family Mediation Council.
All the mediators at Stratford Family Mediation are FMC Accredited.
Why choose Stratford Family Mediation?
Why it's important to work with an accredited mediator
*'Accredited' mediators have been examined by the Family Mediation Council Professional Standards Board to ensure they meet the high standard of skill, knowledge and integrity expected by the profession, demonstrated by a portfolio of cases demonstrating exceptional ability. 'Accredited Mediators' are continually re-assessed every three years through the submission of another portfolio, to ensure they attend professional training and continue to operate at a high standard. Accredited Mediators can be distinguished by the 'A' after their Unique Registration Number (URN).
Meet Dr Catherine Frances
Affordable family mediation practitioner. Helping families throughout Stratford upon Avon, UK & Internationally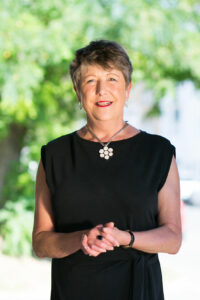 Dr Catherine Frances
At Stratford Family Mediation, Catherine Frances offers an affordable, personalised divorce and family mediation service to clients in and around Stratford-upon-Avon and internationally. Mediation is a voluntary and confidential process which enables both parties to explain their concerns and needs to each other in the presence of a qualified mediator, reducing conflict by improving communication and understanding, allowing you to make informed decisions about your future.
Family Mediation Council URN 1569A
At Stratford Family Mediation practice, Catherine specialises in helping resolve disputes involving all kinds of family relationships, with mediation sessions focused on you and your unique circumstances.
Catherine will offer support and direction for clients who want to separate, divorce and parent amicably, or want to resolve other family disputes, for example between older children or relatives. Of course, this is far easier said than done, and a lack of faith or trust can be normal as well as distressing, but Catherine will take you through your dispute resolution options so you can reach an agreement that suits your situation.