There is a better way to resolve conflict. 
Ask about the FAMILY MEDIATION VOUCHER SCHEME which may pay up to £500 of the cost of cases which include child arrangements.
Mediation up to 80% cheaper than legal fees.*
"Too many family breakdown cases are going to court rather than being settled through mediation … Family breakdown cases which are resolved through professional mediation are cheaper and quicker to settle. And academic research shows that they secure better outcomes, particularly for children, as they are less acrimonious." 
The National Audit Office 
Stratford Mediation Services
Divorce & Separation
Where a marriage or relationship has irretrievably broken down, mediation aims to minimise distress to the participants and to any children.
In 2013 "nearly two thirds of couples who attended a single mediation session for a child dispute reached a full agreement. Almost seven out of every ten couples who opted for mediation reached an agreement." 
Source: Ministry of Justice 20 August 2014
Children
Mediation promotes as good a relationship between the participants and any children as is possible; it removes or diminishes any risk of abuse to participants or children from other participants; and also avoids any unnecessary cost to participants.
Child Inclusive Mediation is an additional service, which gives children a voice and an opportunity to share their worries and concerns whilst their parents are in mediation without the pressure of feeling responsible for decision making or feeling they have to take sides.
Finance
Mediation is proven to resolve finance related disputes in a quicker, less stressful manner. The cost of mediation vs legal fees is undisputed, with mediation proving less costly and more effective.
Source: National Audit Office
Meet Dr Catherine Frances
Affordable family mediation practitioner. Helping families throughout Stratford upon Avon, UK & Internationally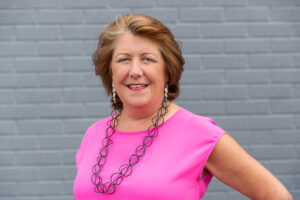 At Stratford Family Mediation, Catherine Frances offers an affordable, personalised divorce and family mediation service to clients in and around Stratford-upon-Avon and internationally. Mediation is a voluntary and confidential process which enables both parties to explain their concerns and needs to each other in the presence of a qualified mediator, reducing conflict by improving communication and understanding, allowing you to make informed decisions about your future.
Family Mediation Council URN 1569A
At Stratford Family Mediation practice, Catherine specialises in helping resolve disputes involving all kinds of family relationships, with mediation sessions focused on you and your unique circumstances.
Catherine will offer support and direction for clients who want to separate, divorce and parent amicably, or want to resolve other family disputes, for example between older children or relatives. Of course, this is far easier said than done, and a lack of faith or trust can be normal as well as distressing, but Catherine will take you through your dispute resolution options so you can reach an agreement that suits your situation.